Mega dam project could drive Argentina's hooded grebes to extinction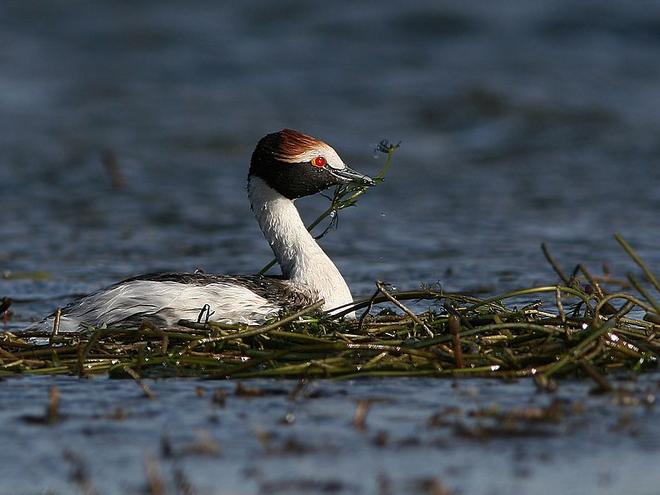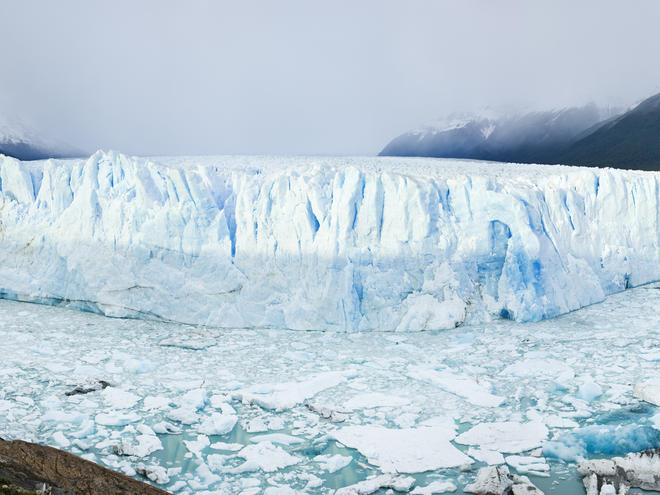 Ignacio "Kini" Roesler spent three years surveying hooded grebes in Argentina's Patagonian wilds without finding a single breeding colony. Then, suddenly, his survey team stumbled upon a lagoon with 20 hooded grebe nests floating on its surface. Elated, they left to pick up monitoring and camping equipment for a longer site visit. But when they returned, the grebes had mysteriously vanished.
"We were so disappointed," says Roesler, now an assistant professor for Argentina's National Council of Scientific Research and the conservation director for Aves Argentinas, a bird conservation group. They did, however, find a tiny colony of four nests on the property of a gaucho—a cowboy in South America's treeless plains—tending some sheep. "We stayed there four days to monitor them, and I got to see a hooded grebe chick hatch for the first time," Roesler says.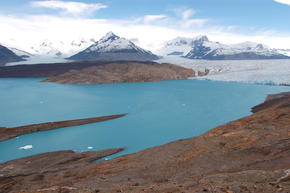 PROTECT THE SANTA CRUZ RIVER
Damming the Santa Cruz River, the last free-flowing glacial river running from the Andes to the sea, would affect its course. Altering its course would change the natural course of the Argentino Lake as we know it.
Take action
For Roesler, the hatching marked a victory in the battle to save one of Argentina's most emblematic and endangered birds. Hooded grebes live only in Santa Cruz Province, where they were discovered in 1974. In the 1980s, their population numbered around 5,000. But since then, a lethal combination of climate change—which is transforming Patagonia—and competition with invasive species has reduced their population by more than 80%.
Roesler says the species' population has stabilized and even begun to grow slightly thanks to a decade of conservation work by Aves Argentina, Ambiente Sur, and a host of other conservation partners. But now, all that progress could be erased by a pair of mega dams in construction on the Santa Cruz River.
The hydropower project is expected to significantly alter the flow of the river and harm a variety of local species, including hooded grebes. But due to an incomplete environmental impact assessment of the project, nobody knows just how much damage it could cause.
"Usually the impact of mega dams on downstream estuaries is very big because they change the water level, but there aren't any studies of how these specific dams could affect the estuary of the Santa Cruz River," Roesler says. "What we do know is that for the last few years, 95% of the hooded grebe population spends part of the winter in that estuary. These dams are basically a death sentence."
Beyond harming particular species, the dams could flood an area almost twice as big as the capital of Buenos Aires, destroy important archaeology sites, and negatively affect the Perito Moreno Glacier, one of the country's biggest tourist attractions. Aves Argentina, Ambiente Sur, Fundacion Vida Silvestre Argentina (WWF's partner organization in Argentina), and other conservation groups are calling for the national and provincial governments to halt construction of the dams and invest in renewable energy sources to meet the country's rising energy demand.
If the construction continues, Argentina could quickly lose one of its most famous birds. "Hooded grebes have unique markings and some of the most elaborate mating dances, and they're adapted to live in an extremely harsh environment," Roesler says. "Everybody knows and loves them but it's hard to see them because they live in such a remote place. They're becoming the panda of Argentina."
Published November 26, 2018 at 06:00AM